Please note that all volunteers must complete a Safe Stage form and return it to [email protected].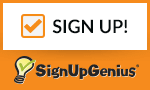 Ushering
If you want to see the show and you're 12 years of age or older, we'd love your help ushering!
Weekend Ushers
Volunteer & see a show! Ushers are responsible for scanning tickets, directing patrons to assigned seats, and offering additional assistance. Age requirements:14+ or 12-13 with a parent/guardian.
Click here to usher for a weekend performance
Daytime Ushers
Daytime Ushers work during shows scheduled for school trips during weekdays.  Age requirements: 18+.
Charlotte's Web
Warehouse Theatre's Touring Production of A Midsummer Night's Dream
Lilly's Purple Plastic Purse
The Watson's Go To Birmingham
D is For Dancing
Pinkalicious
Dragons Love Tacos
Click here to sign up to be a Daytime Usher
Novelty Table Volunteers
An SCCT Novelty Table Volunteer is responsible for handling sales activities during productions, including facilitating purchases and providing customer service. The duties and responsibilities of an SCCT Novelty Volunteer are direct and simple- however, attention to detail is imperative. Due to the nature of this opportunity, those interested must contact Vanessa Golding directly via email at [email protected]
Age requirements: 15+ or 12-14 with an adult.
---
Event Volunteering
If you enjoy party planning and marketing, we would love for you to help make our events a success!
---
Production Volunteering
Production volunteering can include set construction, costuming, painting, props, show promotion, load-in/out, and backstage assistance. We encourage family of cast members get involved to make it a family bonding experience. You can also be involved if you don't know someone in the production. Our volunteer opportunities are open to anyone with an interest in providing high-quality live theatre. Production costuming is done at SCCT, and most of our set construction and painting takes place at the SCCT Scene Shop, also located in downtown Greenville.
Sign up to work backstage here.
---
Become A Volunteer